Strong and potent strings churn with energy and purpose in this free music.
The complex electric guitar combined with a powerful rock drum complement the soaring strings to create the ideal epic, furious background music for YouTube, film, sports, advertising, radio programs or content with an energetic vibe.
Composer: Louise Byrne
Ridge | Free Music Download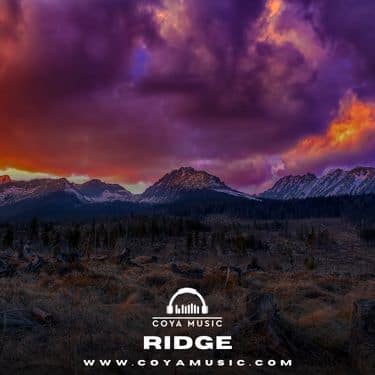 Stream The Full Track
ISRC Code: QZK6Q2220143
Song Description
Strong & powerful strings build with energy and direction in this royalty free music. Heavy electric guitar and rock drums combine with soaring strings to create the perfect epic & fired up background music for YouTube, music for film, music for sports, music for advertising, music for radio productions or content with an extreme sport or energetic vibe.
Music License
You can use this music for free in your multimedia projects (Twitch Streams, YouTube films, Podcasts etc) as long as you credit us as the creators of the music.
The correct way to credit us is:
Music by: www.CoyaMusic.com or "Song Name" from CoyaMusic.com
Head over to our music license page to answer questions about how you can use this music for free in your content.
❌ Music Samples & Remixes
You cannot sample, remix or make a new song with our music
❌ Copyright
You cannot claim our music as your own.
❌ YouTube Music Videos
You cannot use our music for music only YouTube videos or music playlist videos.
Please view our music license page for more details on how you can use our free music.