This fun and upbeat song is perfect for any content.
The female lead vocals add an extra level of excitement and energy to the track, while the driving beats keep the energy high.
Whether you're looking for background music for your next video project or just need a energizing song to get your groove on, this track is unique, original and energetic.
Composer: Louise Byrne
So I Go | Free Music Download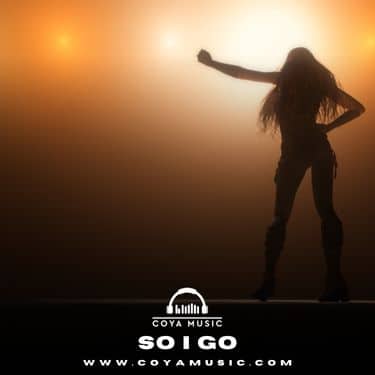 Stream The Full Track
ISRC Code: QZHN31961950
Song Description
This is a POP song featuring the wonderful vocals of T.Henery. You Can download this POP music for free to use as background music in your projects.
I love writing and producing POP music. I was so obsessed with the music industry as a child, POP music was something I always dreamt of producing.
This song starts with light Spanish guitar, on which I place some effects to give it a reverberation tone.I like building up the introduction so it grows into a strong beat.
When this song kicks in it has a distinct EDM (electronic dance music) beat. The song pulses to create a sense of movement.
Music License
You can use this music for free in your multimedia projects (Twitch Streams, YouTube films, Podcasts etc) as long as you credit us as the creators of the music.
The correct way to credit us is:
Music by: www.CoyaMusic.com or "Song Name" from CoyaMusic.com
Head over to our music license page to answer questions about how you can use this music for free in your content.
❌ Music Samples & Remixes
You cannot sample, remix or make a new song with our music
❌ Copyright
You cannot claim our music as your own.
❌ YouTube Music Videos
You cannot use our music for music only YouTube videos or music playlist videos.
Please view our music license page for more details on how you can use our free music.