Orchestral music has always been popular for film and television. Its classical sound can provide emotion and drama to any scene. But what if you don't have the budget for a full orchestra? Or you need something a little different?
Our royalty free dramatic dark academia music is the perfect solution! This track is perfect for adding a touch of drama to any project. It features a full orchestra with a dark, mysterious sound. The driving rhythms and soaring melodies will create an unforgettable atmosphere.
Whether you're working on a film, TV show, or video game, this music will add excitement and tension, don't let your project be held back by budgetary constraints.
With our royalty free music, you can have the best of both worlds – top quality music for free.
Composer: Louise Byrne
Wildfell Hall | Free Music Download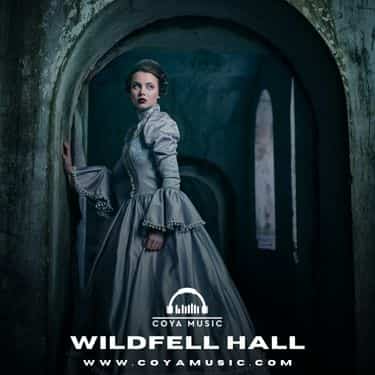 Stream The Full Track
ISRC Code: QZK6Q2221372
Music License
You can use this music for free in your multimedia projects (Twitch Streams, YouTube films, Podcasts etc) as long as you credit us as the creators of the music.
The correct way to credit us is:
Music by: www.CoyaMusic.com or "Song Name" from CoyaMusic.com
Head over to our music license page to answer questions about how you can use this music for free in your content.
❌ Music Samples & Remixes
You cannot sample, remix or make a new song with our music
❌ Copyright
You cannot claim our music as your own.
❌ YouTube Music Videos
You cannot use our music for music only YouTube videos or music playlist videos.
Please view our music license page for more details on how you can use our free music.