This is fantasy adventure music. With sweeping violins, dark horns and beautiful choral melodies this music is designed for the lighter part of the hero's journey in fantasy worlds.
Perfect as background music for game streams on Twitch or YouTube or for game developers looking for some original music to tell their hero's journey story, this fantasy adventure orchestral music is light and thoughtful
Composer: Louise Byrne
The Return | Free Music Download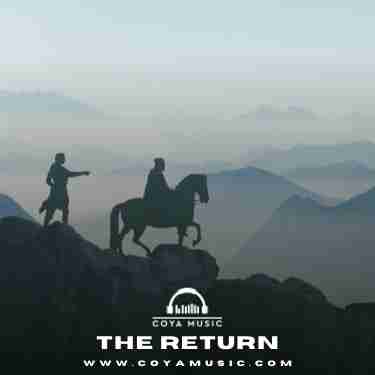 Stream The Full Track
ISRC Code: QZFZ32231311
Music License
You can use this music for free in your multimedia projects (Twitch Streams, YouTube films, Podcasts etc) as long as you credit us as the creators of the music.
The correct way to credit us is:
Music by: www.CoyaMusic.com or "Song Name" from CoyaMusic.com
Head over to our music license page to answer questions about how you can use this music for free in your content.
❌ Music Samples & Remixes
You cannot sample, remix or make a new song with our music
❌ Copyright
You cannot claim our music as your own.
❌ YouTube Music Videos
You cannot use our music for music only YouTube videos or music playlist videos.
Please view our music license page for more details on how you can use our free music.