Are you looking for a great microphone that doesn't break the bank? In this blog post, we will discuss some of the best budget microphones available for under $100.
These mics are perfect for streaming and YouTube videos. So if you are on a tight budget, but still want to produce high-quality content, then one of these microphones could be the solution.
Five Best Budget Microphones For Under $100
It is completely possible to get a great microphone for streaming for under $100.
Below is a short list of the best budget microphones for streaming for under $100, based on my experience.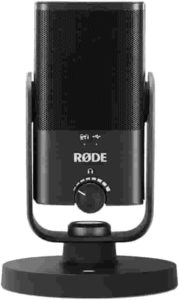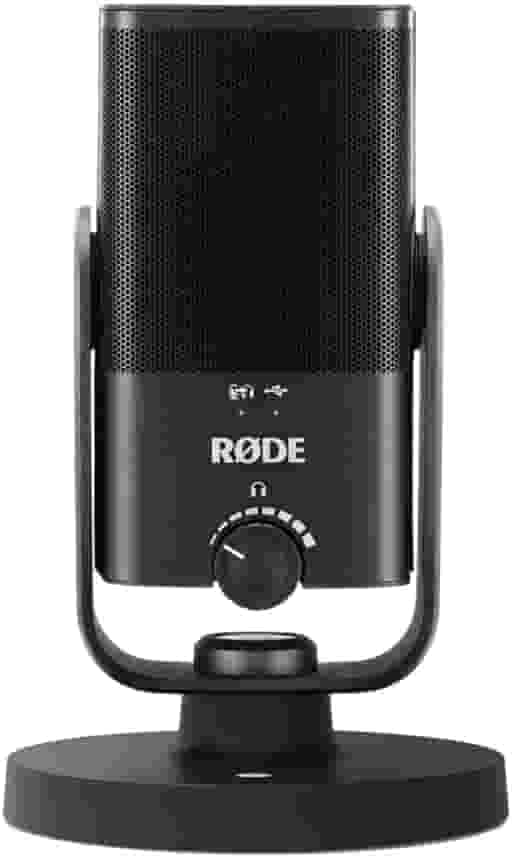 Warm and clear sound recordings
Built-in pop filter
Built-in audio effects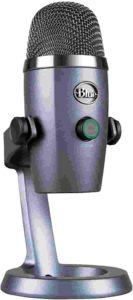 Professional recording rates of 24bit/48kHz
Plug & Play
Two selectable polar patterns

Simple plug & play design
Clear sound for vocal recording
Substantial shock mount included

Very basic design. No fancy extras.
PC and MacOS Compatible plus specifies iPad Compatible
Nice for vocals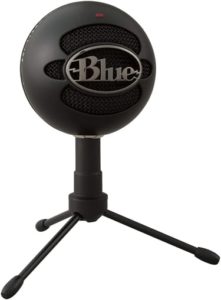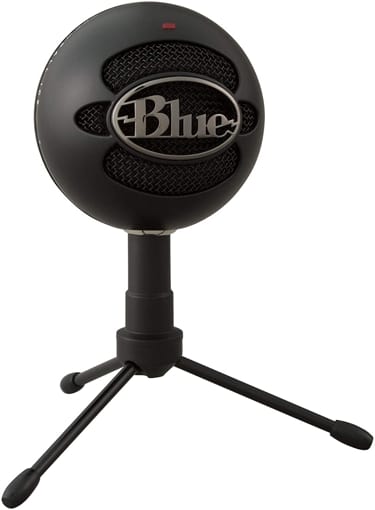 Good clarity when setup correctly.
Cardioid and omnidirectional polar patterns
Plug and play USB
These particular microphones have made the "best budget microphone for streaming" list because:
They are USB microphones.

I have assumed that you are on a budget and want a "plug and play" option that works straight out of the box with no additional audio interfaces or extra purchases.

They are condenser microphones.

This is a type of microphone that is excellent for recording vocals and the type I will always choose for vocals.
The area of budget microphones has grown so much in recent years, the competition is really benefiting streamers, YouTubers and Podcasters in particular. Finally, we have a great variety of budget microphones to choose from.
I have even started using budget microphones in my professional recording studio, as the quality these mics can record for less than $100 is still mind-blowing to me. Yes, I still use my high-end Neumann mics, but for sound variety, these budget microphones are fun to work with and sound great.
Best Budget Microphones For Under $100 (Detailed Review)
Rode is a great microphone brand, and it is fantastic that this once high-end expensive brand is now operating in the entry-level budget region for us streamers.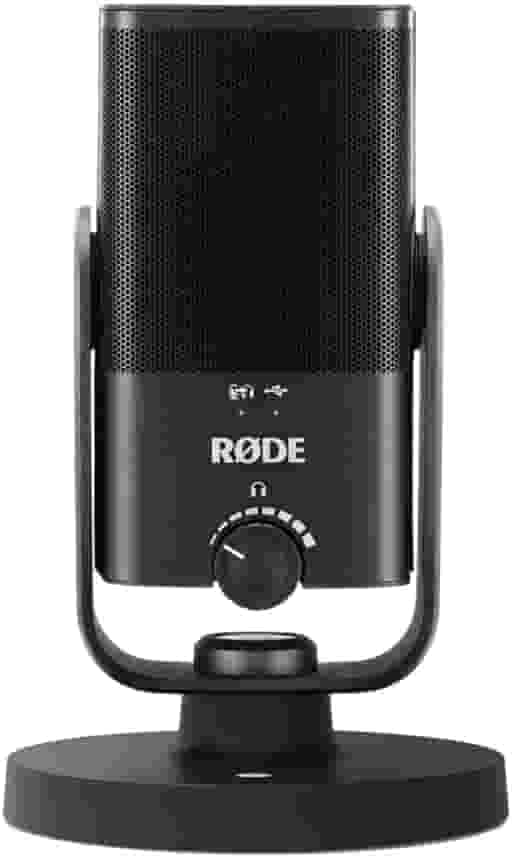 First, this is an easy setup microphone. It is a studio-grade USB microphone that you connect to the USB port of your computer.
It comes with a USB cable, thread mount adapter, its own 360-degree swing mount stand for positioning and even a built-in pop filter for reducing plosives making this a true "out of the box" solution.
The recording sound itself is great. The recordings produced by this microphone are clear and it produces exceptional audio detail for the price.
Personally, I love a "warm" sounding recording and, in fact, most of the population enjoy a warm vocal recording, as it is comforting and does not fatigue the ears as much. This microphone produces a warm and pleasant recording tone.
There are some extras included with this microphone which is very impressive including the built-in DSP processing.
DSP stands for "digital signal processing", but in real-world terms for the general user, this means that the microphone has built-in studio-grade effects you can apply to the sound.
For example, you can add more low-end tone to your voice to add power to the recordings or even compression effects that will level out volumes whilst recording so you don't get peaks and dips in volume.
These effects are a nice extra and fun to play with if you know what you are doing, but don't be distracted by them. At the end of the day, you want a good microphone that will record a good sound.
This microphone will do this and the extra DSP effects can help you manipulate the sound if you want to get more advanced.
Top Features Of The NT-USB Mini Microphone:
High-quality condenser design that gives warmth and presence for a clear, professional sound
Directional cardioid pickup pattern which helps reduce room sound
Built-in pop filter for reducing plosives
Unique detachable magnetic desk stand to mitigate knocks and bumps and is easy to remove
Integrated 360-degree swing mount for quick and easy positioning on a desktop, mic stand, or studio arm
Class-compliant USB output that works seamlessly with computers and tablets, simple to use – just plug in and hit record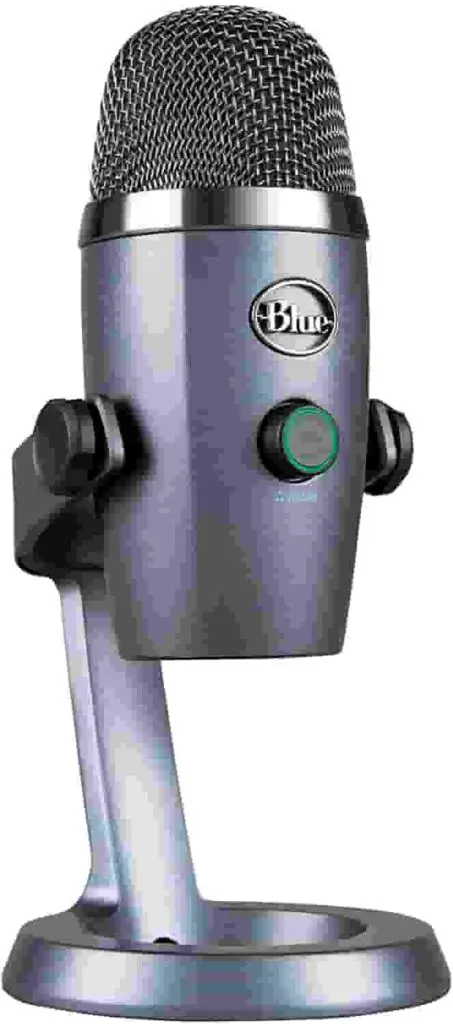 I have to be very honest about my feelings towards the Blue Microphone brand. Personally, I am not a fan of the more expensive Blue microphones, for example, the Blue Baby Bottle SL Condenser that retails for around $500.
I have a very dear friend who swears by the Blue sound and uses them extensively in his professional recording studio, but for me, the more expensive Blue microphones are very aggressive and mechanical in sound. It is just personal taste and I am not a big fan.
Therefore, I was very sceptical about the Blue budget microphones, however, the Blue Yeti Nano is a magnificent piece of kit in the budget price range.
The key feature of the Blue Yeti Nano is the high-quality 24bit and 48Hz recording rates it offers. In layperson's terms, think of this as audio resolution. The higher the bit and recording rate, the better the audio recording quality.
Standard CD quality is 16bit/44.1kHz, so a sampling frequency of 24bit/48Hz is better. (Whether you can actually hear this difference is an ongoing debate in the audio nerd world!)
Overall, this affordable microphone offers excellent broadcast sound quality for streaming.
Top Features Of The Blue Yeti Nano:
Easy, plug-and-play setup.
Suitable for a range of musical instruments and vocals;
Supports sample rates up to 24-bit/48kHz for top-class sound quality
Headphone output for zero-latency direct monitoring
Two selectable polar patterns for optimised recording positions.
If you are seeking a low budget, then this microphone from Mackie typically retails for less than $55.
The cheaper price range is seen in the audio quality. Although a very nice microphone for a beginner streamer, I would only recommend this microphone for vocal recording and not anything more dynamic, such as musical instruments.

I have always been a lifelong and loyal customer of the Mackie range. Mechanically, their products are very well built and last a long time.
As with all USB microphones, this microphone is very easy to set up and is designed to be plug-and-play.
Typically, this microphone comes with additional audio processing software, Pro Tools First and Waveform, which includes plugins such as EQ, Reverb and compressors to help you process the audio and finesse the sound.
I have found that using EQ and such audio effects can really help improve the sound quality, but it can take a lot of experience and trial and error to use such effects well. Therefore, don't get distracted or overwhelmed by this if you are a beginner.
Enjoy the extra sound effect tools to experiment and play with, but firstly focus on a good quality recording by positioning your microphone correctly.
This microphone is capable of a very nice broadcast quality sound and, given the low cost compared to other microphones in this price range, it is seriously worth considering.
Top Features Of The Mackie EM-91CU USB Condenser Microphone
Very good quality sounding recordings.
suitable for streaming, recording, meetings, vlogging, podcasting
Simple plug-and-play design for easy setup.
Standard USB connection
Low-noise circuitry
This is a very simple and basic microphone, good for vocal steaming and podcasts that get the job done.

I was converted to MXL after trying the MXL 990 XLR microphone, which retails at around $120 and was blown away by the sound quality in the lower price range.
My general feeling of this microphone is that it is very basic, but records nice quality vocals. Generally, it will give you a warm recording.
If you are set on buying this microphone, it will produce a nice recording, but it would be my least favourite and I would recommend the Samson C01U Pro or Rode NT-USB Mini instead.
MXL typically has good build quality, so if you are looking for a durable and simple microphone, this is worth considering.
Although the sound quality and level of functionality are not as good as the other microphone in this price range, it is very simple with no additional knobs and distractions which might appeal to a lot of content creators.
In addition, because of the larger condenser diaphragm, you will need to use a pop filter when speaking into this microphone as it will pick up plosives easily.
Here is an excellent review by Podcastage, which I 100% agree with.
The unique design is the first striking feature of the Blue Snowball USB Microphone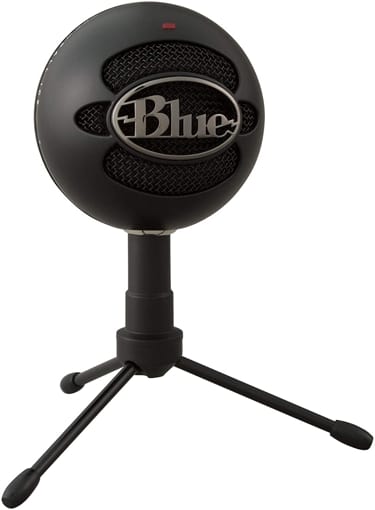 This is a very nice and professional sound microphone that produces very clear vocal recordings. I found the vocal clarity excellent for this microphone.
Sometimes the vocal clarity was a little too sharp, but this is a matter of personal taste and could work well for some vocal tones.
Given the unique design of this microphone, it can be a little more complicated to establish a good microphone recording position. On a standard microphone, design positioning the microphone between 6 to 12 inches away from your speaking position often works best. However, some experimentation may be needed to establish the best microphone position for this mic.
You will most likely need to purchase an additional mic stand for this microphone as it does not have a good shock absorber. In other words, if you leave this microphone on your desk with the standard stand, you will pick up all sorts of desk vibrations and noise.
This microphone boasts a "custom-built dual condenser capsule". In a nutshell, this allows the microphone to switch between two recording patterns – cardioid and omnidirectional – so you can set up the microphone for different recording setups, for example, if you are recording one person or a group of people.
I am failing to see the benefit of this extra feature for this price range. It is best to experiment with the different settings on the microphone and pick the polar pattern that you like the sound of best.
Top Features of the Blue Snowball USB Microphone:
Good clarity when setup correctly.
Cardioid and omnidirectional polar patterns
Plug and play USB
Final Thoughts
There are some fantastic microphones on the market for less than $100. My personal favourite is the Rode NT-USB Mini, as it is a great brand, sounds great and works really well.
You will find many opinions about microphones online, as, just like speakers and headphones, how they sound and perform is subjective.
A very good way to know if you will be happy with a particular microphone, especially if you will use it as a streamer or on YouTube, is to try to identify what your favourite YouTube channels use. If you like the sound of their videos and streams, then you know you will like the sound of the microphone they are using.
There are some great budget microphones out there and if you are on a budget, then trying out these USB budget microphones is a great place to start.