If you're a YouTuber, then you know that music can make or break your video. The right song can set the tone and make your videos more enjoyable for viewers. But how do you make sure that the music you choose is legal?
Many YouTubers have fantastic music and you might wonder how they get that music or how they are finding copyright-free music.
As a general rule, very little music is actually copyright free. Your favourite YouTubers will use music that they have permission to use from the music creator or from the YouTube Audio library. There are many free music-for-YouTube libraries to choose from.
In this article, I will dig deeper into how YouTubers can find and use outstanding music in their video content legally and for free.
I will cover:
What is copyright free music?
How do YouTubers find copyright free music?
How do YouTubers get to use copyrighted music?
Where can I find free music for YouTube videos?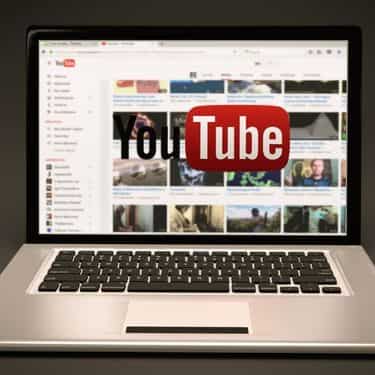 What Is Copyright Free Music?
Copyright free music is any musical composition that is not protected by copyright law. This means that the song is in the public domain and can be used without permission from the copyright holder.
This sounds very simple, but in fact, most of the music labelled as copyright free online is not actually copyright free. In other words, the copyright is still active and held by someone, somewhere.
Copyright in music composition is automatically applied the second new work is created and documented, i.e. written down or recorded.
For example, here in the UK, if I take out my guitar and write a song right now, in 3 minutes I will have a new original song and I will automatically own the copyright. [source]
This is detailed in the Copyright, Designs and Patents Act 1988.
Therefore, these "copyright free music" descriptions are very misleading, as finding music with no copyright implications is nearly impossible to find outside of public domain archives.
So if you are a YouTuber and find music described as copyright free, be cautious. Carefully read the terms and conditions of your music use and don't assume that music described as copyright free is carefree or you can do what you want with it. This just isn't the case.
When musical artists use the term "copyright free" they are saying that it is okay to use their music or they have made it very easy for YouTubers to use their music, but you still need to follow their terms of use.
How Do YouTubers Find Copyright Free Music?
YouTubers find most of their copyright-free music through the YouTube Audio Library.
Again, the term "copyright free" is misleading. The music featured in the YouTube Audio Library is not copyright free, but is "copyright safe" and is safe to use legally within the YouTube platform.
If you are making videos for YouTube and searching for safe-to-use music, then the YouTube Audio Library is certainly worth learning more about.
How To Use The YouTube Audio Library
The YouTube Audio Library is available to anyone who has a YouTube creator channel.
If you are already logged into your YouTube channel, the following link should take you directly to the YouTube Audio Library. Visit the YouTube Audio Library.
If the above link does not work, as things seem to move around a lot on YouTube, you can log into your YouTube creator account and you will find the "Audio Library" on the left-hand-side menu.
Can I Use The YouTube Audio Library Music On Other Platforms?
If you are creating content just for YouTube, then the YouTube Audio Library is a great source of free music that is safe to use on YouTube.
The music featured in the YouTube Audio Library is guaranteed to be copyright-safe on the YouTube platform only, therefore if you are planning to share your content outside of YouTube, then YouTube will not take any responsibility for music legal issues that might arise outside of YouTube.
YouTube makes this very clear in their support documentation which can be found <here>.
If you plan to share your video and content outside of YouTube and are not comfortable doing your own research to clear music rights with individual composers, then it is probably more convenient to find an independent royalty-free music library that will ensure their music catalogue is copyright safe for YouTube, among other platforms.
If you are looking for free and copyright-safe music for YouTube, which can be used on all platforms, be sure to check out the Coya Music Library which is free and comes with a full professional music licence.
How Do YouTubers Get To Use Copyrighted Music?
In order to use someone's copyrighted music on YouTube, you need permission to do so from the copyright holder.
It does not matter if the music copyright holder is allowing you to download their music for free or for hundreds of dollars. Without their permission, it is illegal to use their copyrighted works.
YouTubers can get to use copyrighted music by finding music libraries which grant permission for their music to be used on YouTube.
Here are the most common ways YouTubers get to use copyrighted music:
1. Use Royalty Free Music Sites
There are a number of websites that offer royalty-free music tracks and loops that you can use in your YouTube videos. Some popular sites include AudioJungle, Pond5, and MelodyLoops.
These sites typically charge a fee for access to their music libraries, but there are a number of tracks and loops that are available for free.
Check Coya Music, which offers free-to-use royalty-free music for YouTube videos.
2. Use Creative Commons Music
Creative Commons is a licensing scheme that allows artists to share their music with others for free, while still keeping copyright ownership. There are several websites that offer Creative Commons-licensed music.
Just look for music listed as creative commons and ensure that you follow the composer's terms and conditions.
3. YouTube Audio Library
The YouTube audio library is a library of music and sounds made available to you, the content creator, which is copyright safe and can be used on your videos for YouTube.
The YouTube Audio Library contains free music and sound effects for videos that you can search, browse and use for free.
The best part about using the YouTube Audio Library is that the music is already pre-cleared by YouTube and according to their documentation, the music and sound effects downloaded from the YouTube audio library, is Content ID safe – in other words, the music owner will not claim on your video through the YouTube Content ID system.
4. Create Your Own Music
If you're musically inclined, you may want to consider creating your own music for use in your videos. This can be a fun way to add your own personal touch to your videos and it also ensures that all of your music is copyright free, as you 100% own the music. (Assuming any musical loops you use, you also own)
Where Can I Find Free Music for YouTube Videos?
Fortunately, there are plenty of places where YouTubers can find free music for their videos. Sites like Coya Music offer free-to-use professional music for YouTube videos.
Additionally, many independent artists allow their work to be used freely as long as you give credit back to them.
There are many free online music resources outside of the YouTube Audio Library where you can download free music for YouTube videos.
An excellent method when searching for free music downloads for your YouTube videos is to use the term "Royalty Free Music".
If you are looking to download free music for videos on YouTube, royalty-free music is a great option to choose from. With many great, free royalty-free music libraries now available, you can find free music for your YouTube videos quickly.
Royalty-free music is a simple music licensing approach that allows YouTubers to use the music with no further royalties or hidden fees. 
You can download free royalty-free music for YouTube videos from this music site and use it as background music in your YouTube video for free.
Final Thoughts
Music can be an important part of any video – but it's important to make sure that all of your tunes are legally obtained before they end up on YouTube.
Using the YouTube Audio Library or an independent music library such as Coya Music is one of the best ways to get free music for YouTube.
The great thing about the YouTube Audio Library is that the music is already cleared with YouTube. You are told exactly how you can use the music on YouTube and what you need to do. For example, you may have to give attribution as a music credit in your description.
YouTube is such a major platform and, for many of us, our careers depend on it. Therefore, getting your music right on YouTube is essential for your long-term success. 
It can be so easy to get a copyright strike and find your content blocked. 
With the YouTube Audio Library and independent music artists working hard to get free and copyright-safe music into the hands of content creators, it really is a golden age for your content as you really can get a professional-sounding soundtrack in your YouTube video – for free.
Happy producing!