This is electronic music with driving beats and pulsing deep bass.
There is a digital and electronic sound which takes inspiration from 90s synths and the world of 90s video game music.
There a static sound and repetition that can help build a game world, take you on a gaming adventure or just keep you focused as you study.
Composer: Louise Byrne
Recharge | Free Music Download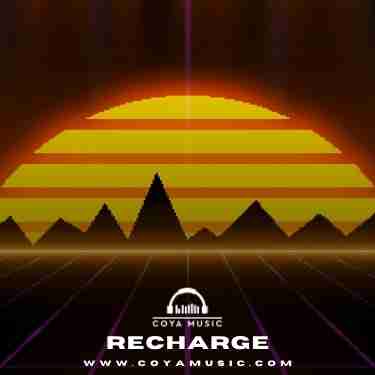 Stream The Full Track
ISRC Code: QZHN92008270
Music License
You can use this music for free in your multimedia projects (Twitch Streams, YouTube films, Podcasts etc) as long as you credit us as the creators of the music.
The correct way to credit us is:
Music by: www.CoyaMusic.com or "Song Name" from CoyaMusic.com
Head over to our music license page to answer questions about how you can use this music for free in your content.
❌ Music Samples & Remixes
You cannot sample, remix or make a new song with our music
❌ Copyright
You cannot claim our music as your own.
❌ YouTube Music Videos
You cannot use our music for music only YouTube videos or music playlist videos.
Please view our music license page for more details on how you can use our free music.