What is theme music?
Why is theme music important?
What is the difference between theme music and background music?
How can I make my own song?
How to add theme music to content.
Where to find custom theme music.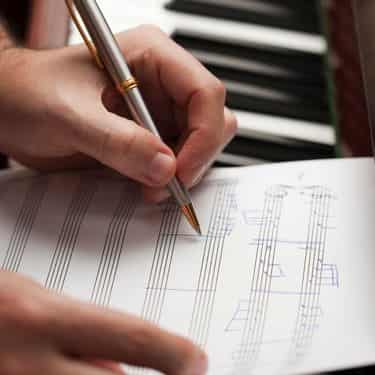 What Is Theme Music?
Why Is Theme Music Important?
What Is The Difference Between Theme Music And Background Music?
How Can I Make My Own Song?
1. Download Free Software, "Audacity".
2. Garage Band For Mac
3. Cakewalk For PC
4. Use Music Loops
How To Add Theme Music To Content
1. Adding Theme Music To Online Content
2. Adding Theme Music To An Indie Film
Where To Find Custom Theme Music?
Can be used for commercial use. In other words, make sure you can use the music in your monetised content.
Is exclusive to you, as you don't want your custom theme music to be used by others.
Has high-quality audio, so the music sounds great.
Final Thoughts
Theme music is music that is unique, original, and used exclusively on specific content. It can be any form of sound from short intros to long cinematic songs.
Many people believe that custom theme music is extremely expensive and only for larger-budget films and content, but it is within the budget of most creators today.
Theme music represents your brand and helps capture your audience's attention, therefore it is a really important tool for content creators at all stages in their careers.
It is important to know the difference between background music and theme music as they are two very different musical tools. Background music stays in the background of your content while theme music usually plays on intros or outros and is meant to be memorable so viewers will associate it with your channel/brand.
There are many ways non-musicians can make their own theme song for free, including downloading free software like Audacity or Garage Band (for Mac users), using Cakewalk (for PC users), or layering different sounds with pre-cleared loops from a professional company.
By making your own theme music, you know that you control the copyright and there is little risk of your theme music being found elsewhere. Your theme music represents your brand and content.
Theme music is such a powerful tool and in the online space where millions of content creators are fighting for audience attention, it is a great way to get an edge and stay in the mind of your audience long after they have stopped viewing your content.
Happy producing!